RRIPG TRAVELS TO THE MIDWEST TO COLLECT DATA AT THE 2017 USA RUGBY 7S NATIONAL CHAMPIONSHIPS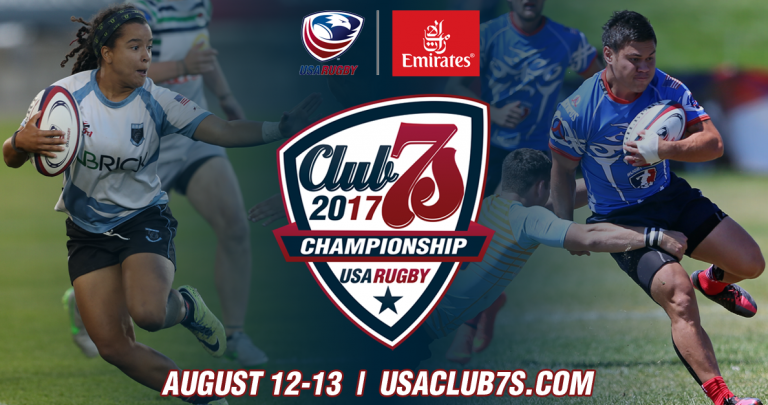 August 12th, 2017
The USA Rugby Emirates Airline Club 7s National Championships return to the Midwest in 2017 as the National Sports Center in Blaine, Minn., will host the event Aug. 12-13. Located in the northern part of the Minneapolis-St. Paul metropolitan area, Blaine's National Sports Center features an 8,000-plus seat stadium, as well as more than 650 acres of sport and event facilities. For 2017, the National Sports Center will welcome a total of 32 teams competing in one of the newest Olympic sports. Rugby Sevens made its Olympic debut at the Rio 2016 Olympic Summer Games, and 11 of the 24 members of Team USA previously honed their crafts at Club 7s.
In addition to hosting events for a score of sports including golf, lacrosse, and soccer, the National Sports Center has previously been home to rugby for the Minnesota State High School Championships. International rugby events like the 2010 Bingham Cup and under-20 matches between the national teams of Canada and the United States have also been hosted in Blaine, with this year's Club 7s set to be the first Rugby Sevens tournament at the complex. The facility also formerly hosted Minnesota United FC, who recently joined Major League Soccer for its 2017 season.
Qualified teams from regional series events will have the amenities of permanent training fields and an indoor athlete village throughout the late-summer weekend. Located in the middle of the country geographically, travelling teams will also benefit from the low fares afforded by the Minneapolis-St. Paul International Airport.
The 33rd annual Club 7s National Championships will be just the fifth held in the Midwest since the event began in 1985. Milwaukee hosted the event from 1986 to 1988, and Des Moines was the host in 2015.
Categorised in: Events