RRIPG RETURNS TO THE PENN MUTUAL COLLEGIATE RUGBY 7S CHAMPIONSHIPS IN 2017
June 3rd, 2017
We are fortunate to have been sanctioned by USA Sevens to attend this event and conduct injury surveillance over the multiple years while this event has expanded.
The Collegiate Rugby Championship (CRC), is held every June at PPL Park in Philadelphia and is the highest profile college rugby sevens tournament in the United States. It is broadcast live on NBC every year and has helped popularize the sport, following the 2009 announcement of the addition of rugby to the Summer Olympics.
The Collegiate Rugby Championship has become a major media attraction, as rugby has grown in popularity, participation and interest. NBC's inaugural broadcast of the 2010 CRC was the first time college rugby had been featured on live network TV in the United States. NBC Sports Programming President Jon Miller said in response to the broadcast, "We're hoping to see continued growth in the ratings and the attendance. We like the sport a lot, and we've given it a great time period and a real plumb position on our schedule."
Thanks to the reception of NBC's CRC broadcasts, the tournament has gained such blue chip corporate sponsors as Geico, Subway, Toyota and Bud Light. Over 17,000 fans turned out to watch the 2011 CRC tournament, which increased to 18,000 fans in 2012. It has steadily increased since then, with over 27,000 in 2016. Penn Mutual life insurance company announced in 2014 a multi-year title sponsorship of the annual championship, which now is titled the Penn Mutual Collegiate Rugby Championship.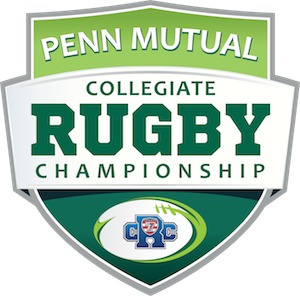 Categorised in: Events