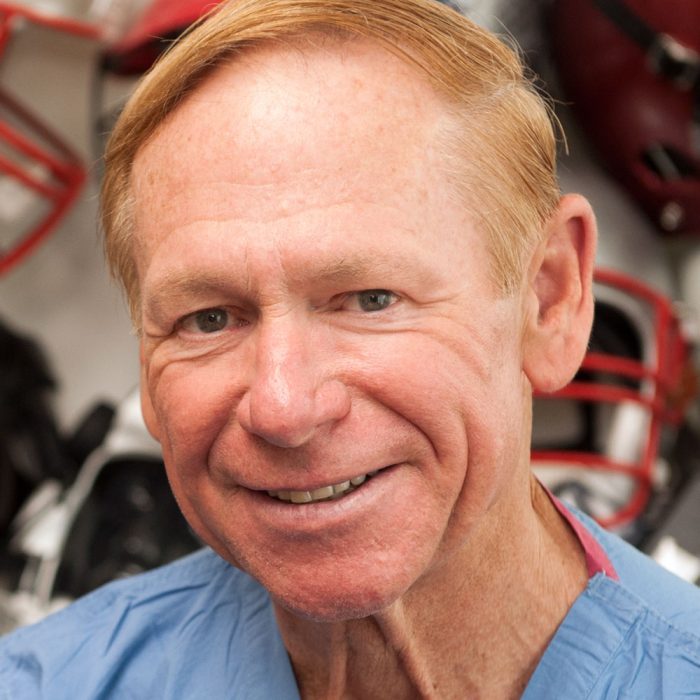 A Senior advisor for the Rugby Research and Injury Prevention Group (RRIPG), Dr. Robert Cantu, MA, MD, FACS, FACSM, is Medical Director and Director of Clinical Research at the Cantu Concussion Center at Emerson Hospital in Concord, Massachusetts. As a forefront leader in concussion research, Dr. Cantu's professional responsibilities include those of Clinical Professor Department of Neurology and Neurosurgery,
Clinical Therapeutics Leader AD-CTE Center at the Boston University School of Medicine, Boston, MA; Founding member and Medical Director Concussion Legacy Foundation, Boston, MA; Adjunct Professor Exercise and Sport Science and Medical Director National Center for Catastrophic Sports Injury Research, University of North Carolina, Chapel Hill, NC; Senior Advisor Brain Injury Center Children's Hospital, Boston, MA; Vice President and Chairman of Scientific Advisory Committee, National Operating Committee on Standards for Athletic Equipment (NOCSAE); Senior Advisor NFL Head, Neck and Spine Committee; Member NFLPA Mackey-White Health and Safety Committee; NCAA Concussion Advisory Group Member and NCAA Student-Athletic Concussion Injury Litigation Committee (Medical Science Committee).
Dr. Cantu has authored over 490 scientific publications, including 34 books on neurology and sports medicine. A master clinician, we are proud to introduce Dr. Robert Cantu as the Distinguished Keynote Speaker for the 2020 RRIPG Summer Lecture Series.
Categorised in: Scholars