DR. LOPEZ, DR.MA, RODGERS, AND PROF. HUME SHARE RUGBY INJURY PREVENTION PROGRAMMES IN AUSTRALIA
October 23rd, 2019, 2019 ASICS SMA Conference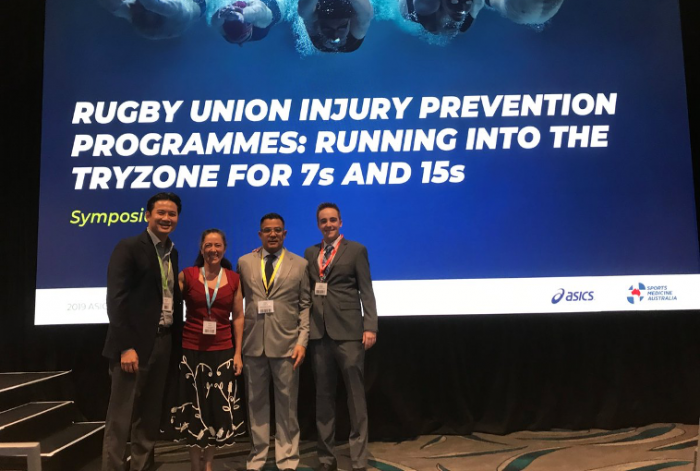 The 2019 ASICS SMA Conference is the leading multi-disciplinary conference in Australasia. Year-on-year, the SMA Conference is a platform for the world's most celebrated researchers and practitioners to network and exchange ideas. The multi-disciplinary nature of the conference is a real highlight with representation from a range of disciplines: from physiotherapists, sports and exercise physicians, sports doctors, orthopaedic surgeons, sports podiatrists, sport epidemiologists, physical activity researchers, exercise and sports scientists, and sports dietitians. This rich array of professions is reflected in the Conference Program, and fosters collaboration and knowledge exchange across the discipline.
The outstanding clinical program and practical workshops are supplemented by a stellar social program with multiple opportunities for networking. In 2018, delegates enjoyed the ASICS Move Club (running/walking group), and networking at the Gala Dinner, Scientific Poster Session, plus much more.
In 2019, there was a total of $23,000 in funding awarded to the research of excellence in the areas of: Clinical sports medicine, sports and exercise science, physical activity, and health promotion, sports injury prevention
Delegates enjoyed all these networking and professional development opportunities against the backdrop of beautiful Twin Waters. Nestled in the heart of the Sunshine Coast, Twin Waters has the best of both worlds with the Maroochy River and Mudjimba Beach in close proximity. Aside from the abundant natural beauty of the area and surrounding Hinterland, there was plenty of other cultural attractions to explore nearby including Australia Zoo and the Eumundi Markets. The 2019 Annual Conference 2019 Refshauge Lecturer was Trish Wisbey-Roth.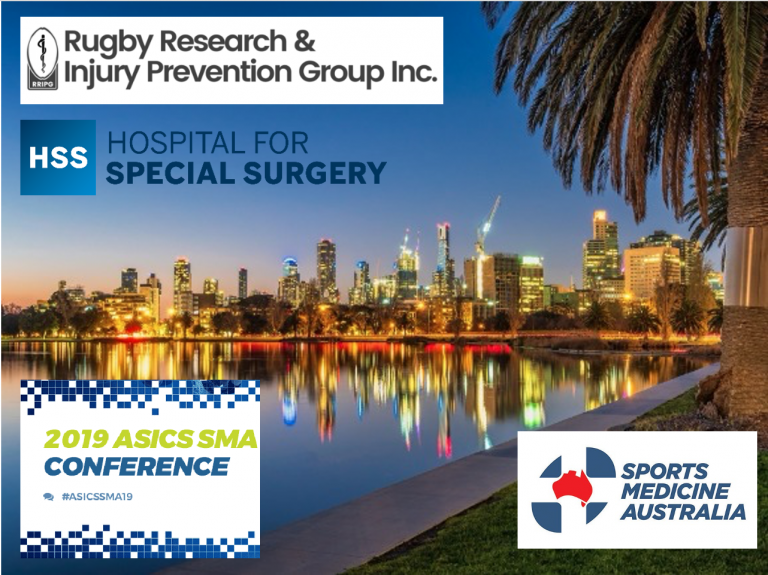 Categorised in: Presentations